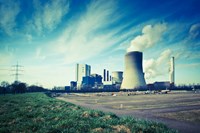 STATUTORY ENVIRONMENTAL AUDITING
---
Peter J Ramsay & Associates is able to perform environmental audits in accordance with the relevant legislation in Victoria, New South Wales, South Australia and Western Australia.
Our Auditing Activities Include:
Determination of land suitability;

Evaluation of nature and extent of contamination and risk to the environment, including statutory auditing of industrial facilities;

Verification of environmental monitoring programs;

Endorsement of environmental management plants, clean-up plans and remedial action plans; and

Landfill construction.
Principal Consultant and Managing Director, Mr Peter Ramsay, has been appointed as an Environmental Auditor for both Contaminated Land and Industrial Facilities in Victoria and a Site Auditor in NSW, since the inception of the auditing schemes in each state. Peter is also accredited as a Site Contamination Auditor under the South Australian Environment Protection Act 1993and as a Contaminated Sites Auditor under the Western Australian Contaminated Sites Act 2003.
Contaminated Land
Peter and the team at Peter J Ramsay & Associates have completed over 250 contaminated land audits under the relevant state legislation, on sites ranging from simple Greenfield properties and small inner city lots, to complex industrial properties. Peter and the team have extensive experience in auditing soil and groundwater investigations, and have frequently been required to evaluate remediation techniques for a range of contaminants in both soil and groundwater. Where remediation has been not considered feasible, this has also included the evaluation and preparation of submissions on Clean Up to The Extent Practicable (CUTEP) or Remediation To The Extent Necessary (RTEN).
During this time, the firm has developed a streamlined auditing approach to ensure audits are completed in a timely and cost effective manner, and that the solutions to contamination issues consider protection of human health and commercial realities.
Industrial Facilities
Peter and the team have extensive experience in the auditing of industrial facilities to determine the risk of harm or detriment to a segment of the environment.
An environmental compliance audit can consider all aspects of an operation, or can be limited to an area of concern. Such audits are often in response to a pollution incident or enforcement action by a regulator, and will identify and prioritise issues, and present recommendations for rectification options.
We have extensive experience in regulatory compliance audits of the operations at a facility for equipment performance, waste management and management systems.
We have also undertaken auditing of environmental impacts and monitoring data.